Hi,
Following successful completion of two Group Buys, these kits are now for sale indefinitely as one-offs.
Rob's kit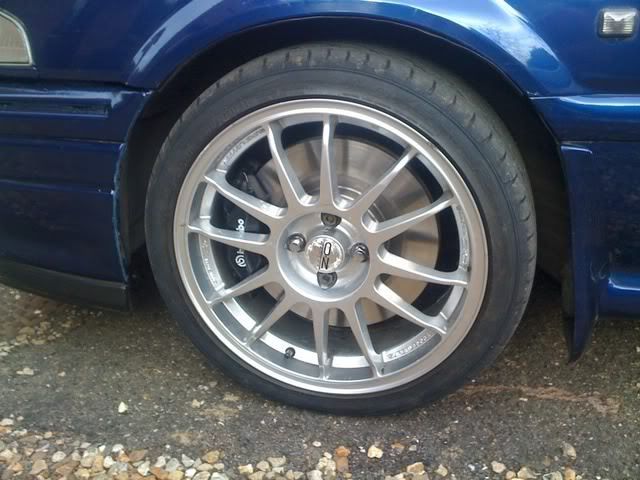 C2K's Kit
Berger's Kit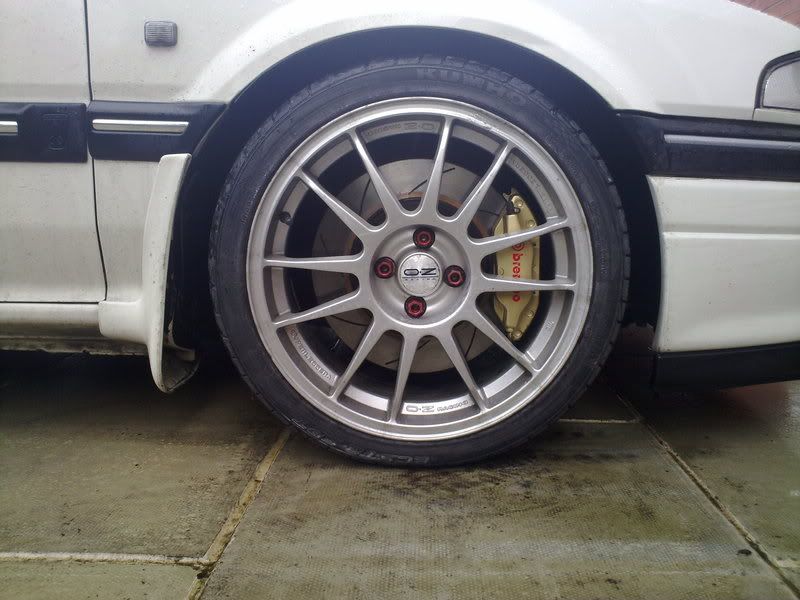 Tom PInney's Kit
Sc4mpi's Kit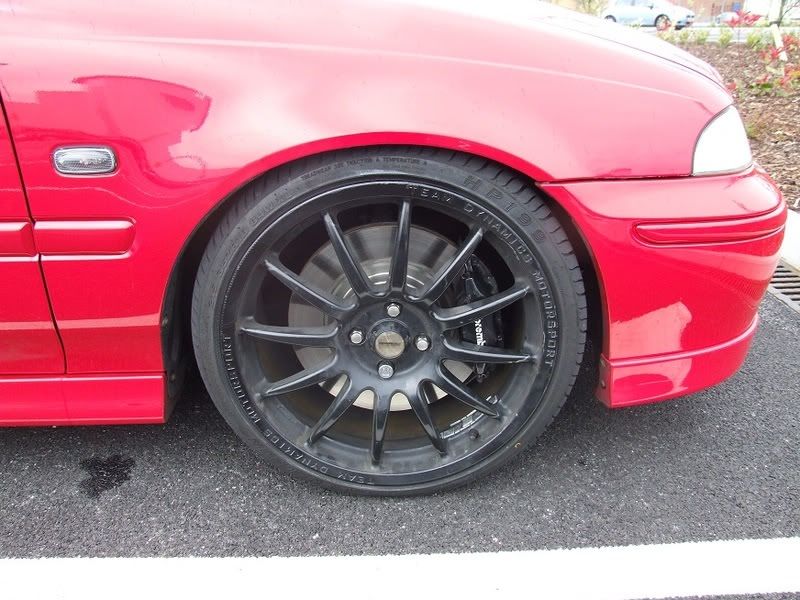 Kevin's Kit
1994 BRG Coupe's Kit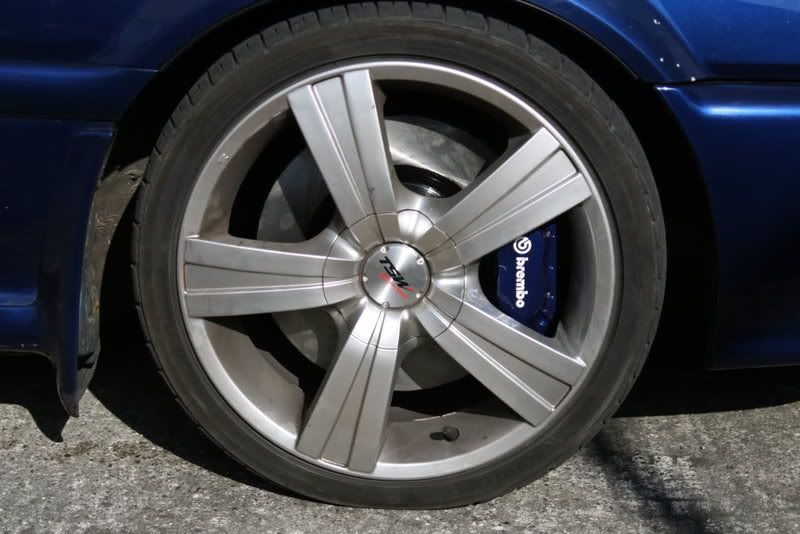 220Lee's kit
VVC Mini's kit
James ZS' kit: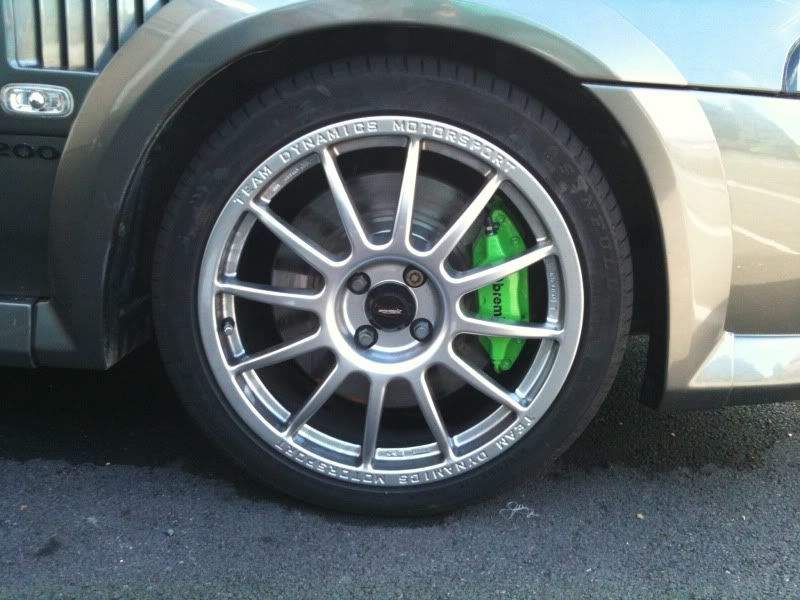 James26386's kit: (Not this was trial fit only - I don't think he ran Streetwise wheels subsequently)
BazR's kit: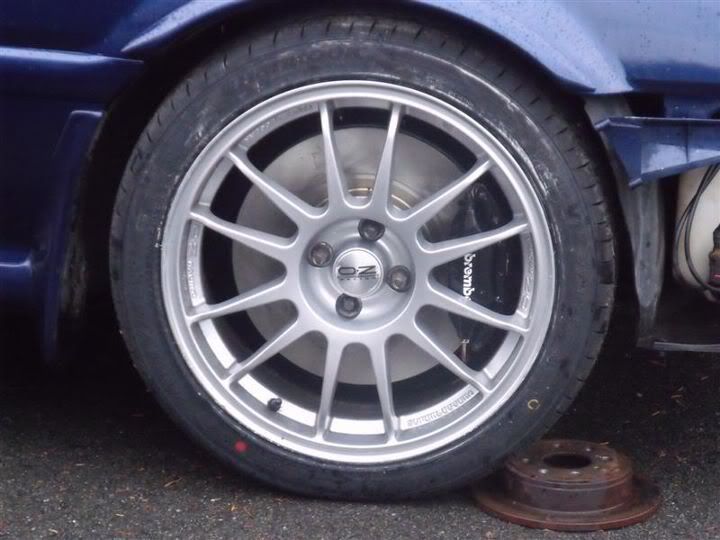 The discs themselves are 326mm diameter one-piece vented. The kit is designed to work with Brembo calipers from a Peugeot 406.
Original threads documenting the development and two Group Buys:
Original development thread
Group Buy 1
Group Buy 2
Your choice of Plain disc or Grooved Disc. Kit includes:
2 x powder-coated brackets
2 x 326mm discs
8 x HT bolts
A4 stainless spring washers
A4 stainless shims
2 x stainless Brembo banjo bolts (only thing required to make your existing brake lines fit)
Assembly instructions
The kit doesn't include calipers or pads, you need to source these. Calipers are typically £200/pair from eBay, pads are £35 to £235 depending on your requirements.
It works with standard brake lines.
The kit fits R8 220, 420 (wedges), R3 200, 400 (Bubbles) ZR and ZS.
Prices
Plain Kit is £296 posted
Grooved kit is £360 posted
All prices correct as-of February 2011. Subject to variation as we're buying one-at-a-time now, no group buy savings
I have one of each kit on-the-shelf ready to send out. I will always keep one of each kit in stock.
Spares
All spares for the kit are available, just contact me via PM.
Cheers
Rob