NOW BREAKING!
Since ive never got any money these days and another year has passed where this build hasnt progressed im going to sell it. i'll try on here first before it goes on ebay.
good news for you guys since you've now the chance to buy my project engine and build it yourself, some stuff is imported from the USA too.
First, the engine:
D16A9 non catalyst engine, taken from a running 1990 216GTi DOHC 5dr, had covered 84,000miles and was stripped down purely to rebuild for more power.
the ECU showed no fault lights prior to the engine removal and the car was a good runner, never overheated and i was the 3rd owner of the car.
it is still the stock bore size, 75mm and you can still see the honing marks down all 4 cylinder bores.
the head is still the stock height never been skimmed.
cam belt has never failed on this car so all valves are all straight.
the stock rods have been marked as to their order, these are undamaged as are the stock pistons.
all ancillaries are present, cooling hoses, 2x rocker covers, halfshaft, engine mounts, ECU, loom, injector resistor box, the valvetrain has all be boxed up into order as to where it came from and labelled. every part is present and labelled.
i have both the stock flywheel and a D16Z6 flywheel which allows fitment of a 212mm clutch (stock is 200mm). uprated 212mm clutches are easier to find.
Also have the DOHC gearbox, the input shaft bearing was noisey prior to removal but was still smooth and faultless in operation.
there is also a D16 SOHC gearbox included, now you have the option of two different gear ratios, the DOHC being the closer cut of the two 'boxes
New parts:
CAMS
the cams were sent to Bisimoto Honda tuning specialists in canada and have been modified to a stage1 profile. i have all the documents stating the cams spec and fitment information etc. view the link below to see the said bisimoto camshaft service:
http://bisimoto.com/store/index.php?mai ... cts_id=299
PISTONS
these are for a D16A1 engine, they're much better design of piston as they do not have a big giant dome on top. They have a higher compression height instead creating better quench properties. they're brand new from USA and are in 76mm bore (1mm oversize).
The piston rings are brand new NPR items, these came with the pistons.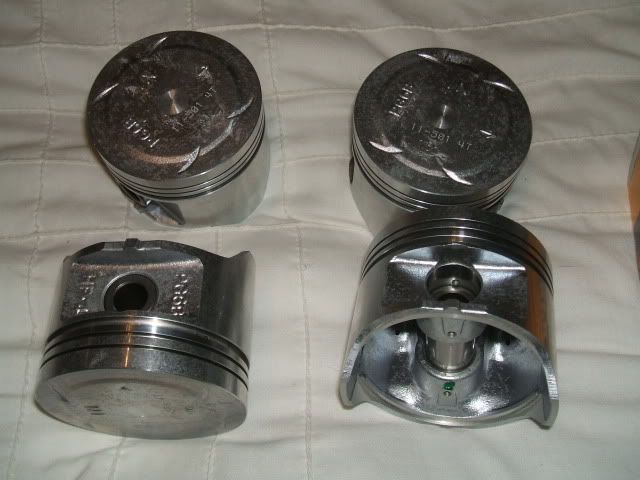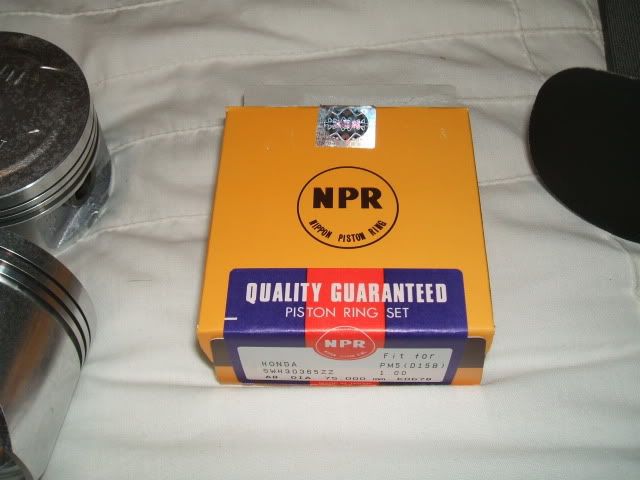 BEARING SHELLS
as you can see i brought all new main bearings and big end bearings from Honda, these are the exact specific sizes for this engine and are colour coded to their specific tolerance/fitment (good old honda engineering ay?) also got the 2x new thrust washers for the crank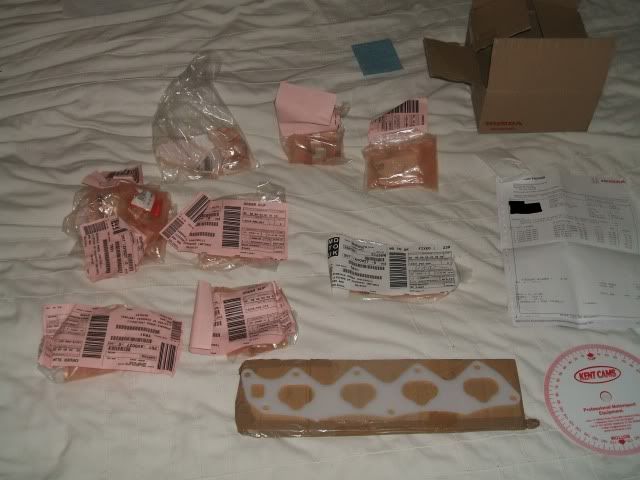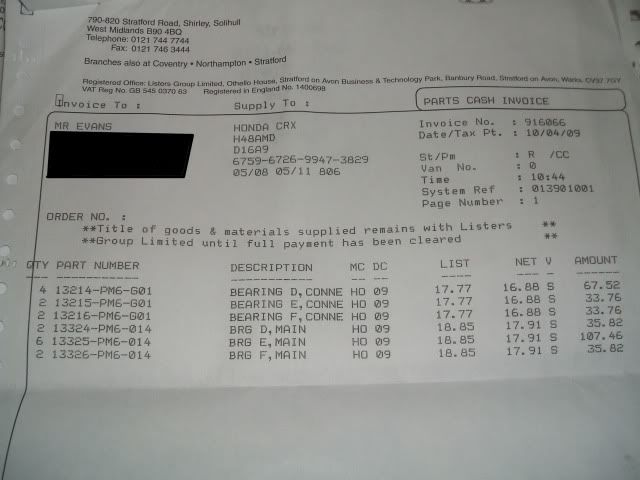 CAM GEARS/VERNIER PULLEYS
Skunk2 items again from the USA, suitable for B16 and D16 DOHC engines
also brand new from honda:
complete top end gasket and seal set,
Aux belt
PAS belt
timing belt+tensioner,
Oil pressure sensor,
CTS,
rotor arm,
dizzy cap,
ignitor module,
Coil,
oil filter,
fuel filter,
another rocker cover gasket,
8.5mm Magnecor HT leads,
------------------------------------
misc parts
Thermal intake gasket
kent degreeing wheel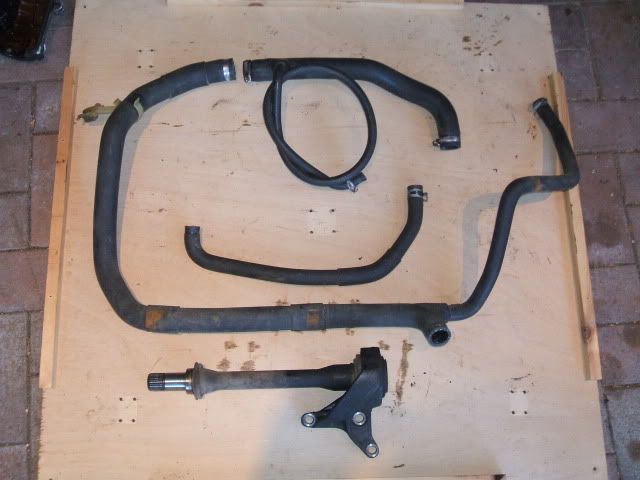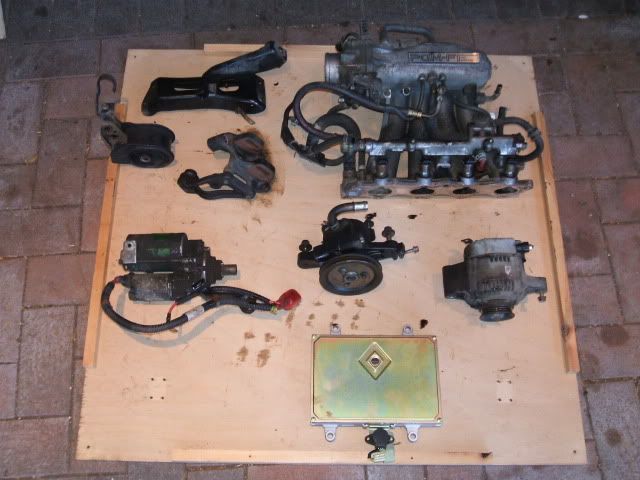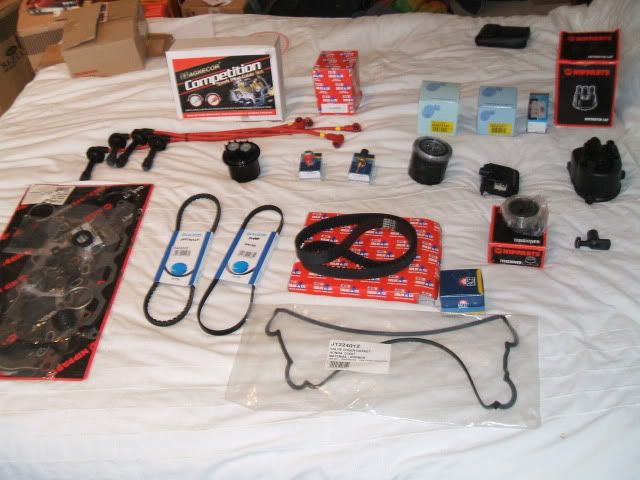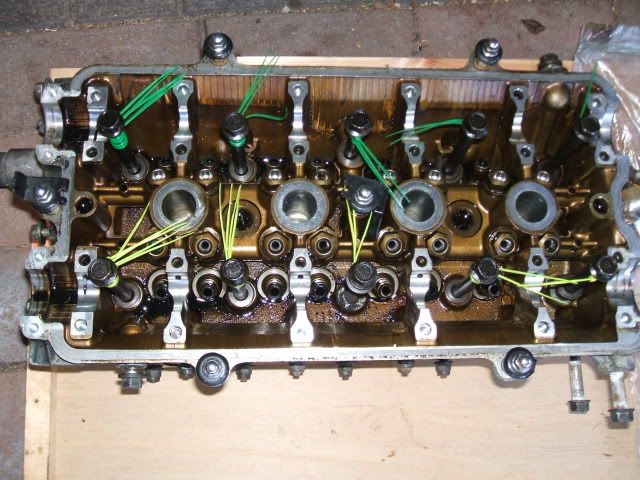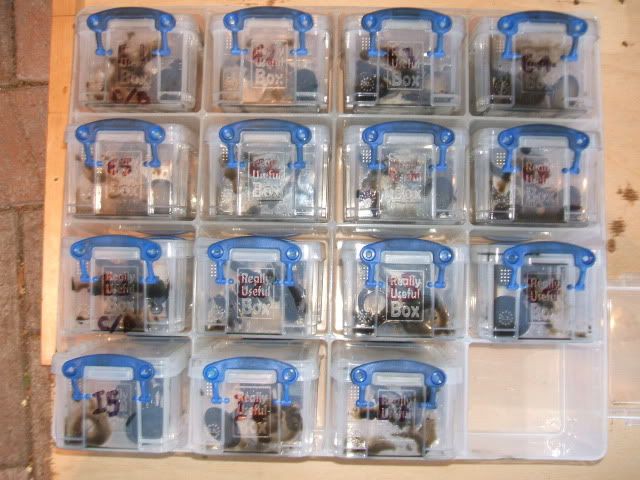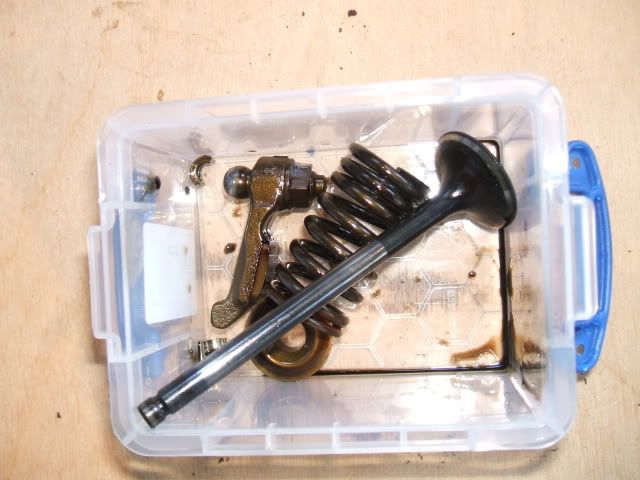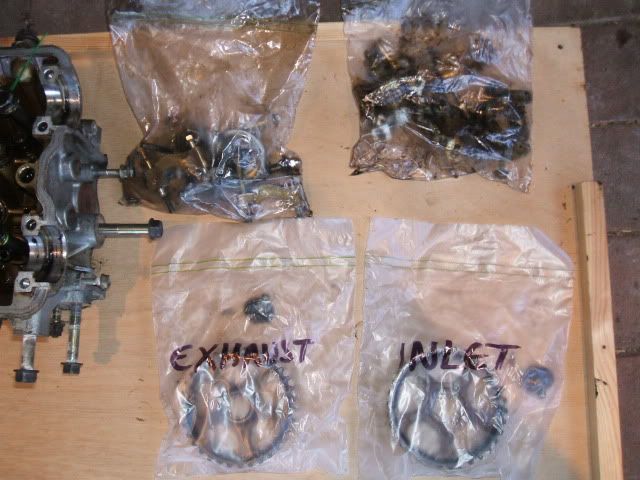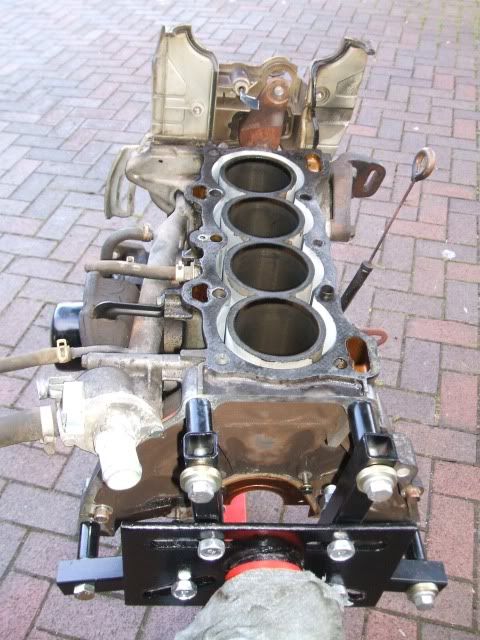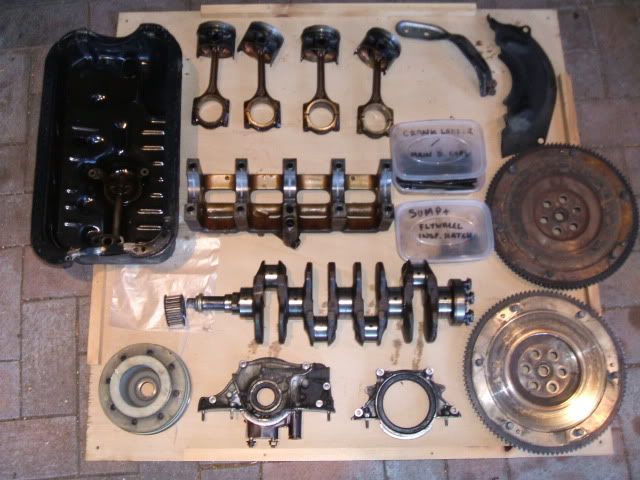 the cams alone are worth £200 without the import duty and shipping costs from USA.
im located south of Birmingham -M42 J4/5 area
Price list

, not including postage.
i can arrange postage on items under 10Kg, over 10Kg buyer to arrange collection/courier.
Engine (no cams), new bearings, ECU, belts + tensioner - £150
Top-end gasket and seal set - SOLD
Red Silicone coolant hoses from groupbuy - SOLD

new Stage 1 cams + FOC degree wheel - £200
new skunk2 Cam gears - £150
new 76mm PG6 pistons + rings - £75
starter motor - £20
PAS pump - £20
Alternator - £20
new Magnacore red HT leads - SOLD

new oil pressure sensor - £5
new Coolant temp sensors - £5
new Rotor Arm - £5
new Dizzy cap - £5
new Ignition module - £50
new Coil - £10
new Oil filter - £5
new Fuel filter - £5
new Thermal inlet gasket - SOLD
212mm flywheel - £15
Driveshafts + half shaft - £25
Honda cam cover - PROV. SOLD
Gearboxes - £30 each